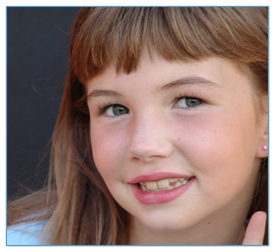 Our Mission
At Star Smiles Orthodontics & Pediatric Dentistry, we are committed to providing excellent health care in an office with the latest technological advances.
Appointments
We try our best to accommodate our patients as much as possible when scheduling appointments. We have found that children with extensive dental work, preschool children, or children with longer orthodontic appointments are better when seen early in the morning; they are fresher and can have a more positive experience.
Some appointments may require the child to miss some school; however, these are considered excused absences. With continued care, appointments during school can be kept to a minimum. For our orthodontic patients, we try to rotate schedules to minimize missed school hours for all of our patients, but in the interest of fairness, occasionally, appointments during school hours will be necessary.
We request 24-hours' notice if you need to cancel your child's appointment. We are aware that unforeseen events sometimes require missing an appointment, but we ask for your help as a courtesy to all of our patients. Continued broken confirmed appointments may result in an additional charge.
Financial / Insurance
We strive to provide you with affordable, high-quality treatment that fits your budget! Your treatment plan will include a breakdown of all applicable fees, and we will inform you of all costs before treatment is administered. We offer a variety of payment options to meet your needs. Our office accepts payments by Visa and MasterCard credit cards.
For dental appointments, payment is expected at the time treatment is rendered unless special arrangements have been made prior to your appointment.
For orthodontic appointments, we offer a variety of payment options to meet your needs. We offer in-house financing plans and accept third-party financing through CareCredit.
Insurance
If your insurance covers treatment, you will receive the benefit of reduced personal costs. For orthodontic patients, remember that many insurance policies have a lifetime orthodontic benefit that is distinct from regular dental insurance. Insurance policies vary, so we will review your insurance to determine the appropriate course of action.
Once treatment has started, we will file your claims. To help us with your insurance filing, please complete the insurance questions on our questionnaire.
Please remember that insurance is a benefit for you or your child. If, during the course of treatment, your benefits change, the financially responsible party is accountable for all charges.